Are you happy with your Bio?
I don't know about you, but the idea of writing my bio has always left me cringing.
For the last 1.5 years my bio was quite dull, and I'll be honest embarrassingly bad.
However, I added it to my list of things that needed a makeover and thanks to the suggestions of some very talented freelance friends I embraced my inner creative side which resulted in a much more personal and engaging bio.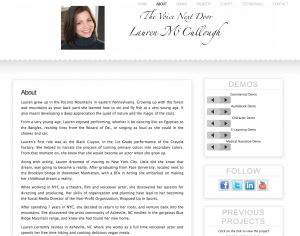 Once establishing a base, I then enlisted the help of the lovely Tiffany Silverberg, a freelance writer, who specializes in "telling peoples stories".
With her insight, and magic with words I now have a beautiful bio that I am no longer ashamed to have out there in the interweb.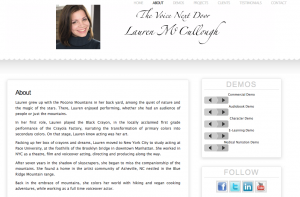 Interested in sprucing up your bio/about page?
Tiffany offers up 3 reasons why your about page is CRUCIAL to your brand!
Reevaluate your About page
from
Tiffany Silverberg
on
Vimeo
.