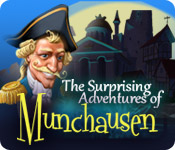 "The Heart of the Kingdom has been destroyed and now it's up to Munchausen to save the day in The Surprising Adventures of Munchausen! With the light and prosperity of his kingdom gone, the king has no choice but to marry his daughter to an unknown stranger in exchange for a huge sum of money. Sensing the stranger's evil, she writes to Munchausen who must now stop the wedding in The Surprising Adventures of Munchausen!"
Princess voiced by female voiceover talent Lauren McCullough | The Voice Next Door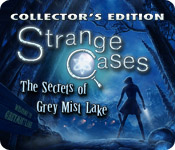 Help FBI Agent Claire collect clues to lead her to kidnapped boyfriend in
STRANGE CASES: The Secrets of Grey Mist Lake
DOWNLOAD A FREE TRIAL
Available for Windows/PC
Follow Strange Cases: The Secrets of Grey Mist Lake on Facebook 
Discover the Secrets of Grey Mist Lake! FBI Agent Claire Ellery has discovered another Strange Case and she needs your help to get to the bottom of a set of strange circumstances. Explore a town only spoken of in legend in this incredible Hidden Object Puzzle Adventure game and save the day.
Brought to you by Big Fish Games & Strategic Music
Watch the trailer & listen to Lauren McCullough who voice's FBI Agent Claire Ellery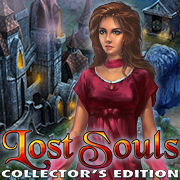 Lost Souls – Enchanted Paintings Collector's Edition takes you on a Mother's journey to bring back her son who has been kidnapped.
Follow Lost Souls on Facebook 
Brought to you by Fenoman Games & Strategic Music
After the police and FBI come up empty in their investigation, Bella turns to forces beyond our world to find her missing son in Lost Souls: Enchanted Paintings! A mysterious package with no return address appears on Bella's doorstep and now her entire world is about to be turned upside down! Use your Hidden Object Puzzle Adventure talents to explore this incredible game and save Bella's son!
Watch the trailer & listen to Lauren McCullough who voice's Bella (the Mother)